[Environment]
Samsung devices supporting the Knox framework
[Summary] 
Yes. To automatically enable email sync while roaming, perform the following:
1. Open the Samsung email client.
2. Tap
More
>
Settings
>
Select the required email account
>
Sync schedule
>
Sync data while roaming
.
The
Sync data while roaming
is set to
Manual
by default.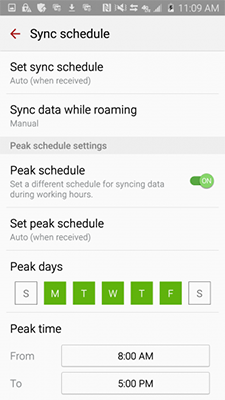 3. Tap
Sync data while roaming
and set it to
Use above settings
.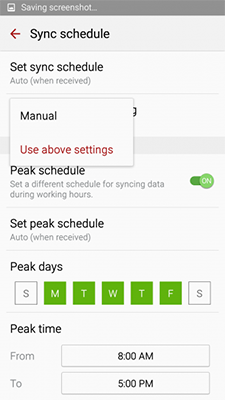 After this change in the email settings, you should be able to sync the emails automatically while in roaming.
Note
: The user interface illustrated in this FAQ can be slightly different due to version upgrades.